You are about to read a question that has the potential to do several things. You may stop reading and think to yourself, "I don't have time for such nonsensical thought patterns." You may chuckle or stop and contemplate, "Would it be possible to do that?" Or you may think this must be the beginning of a potential joke based on a certain ethnic background. (I can say that with a name like Paluch and ancestors from Poland.) Whatever your response, I hope you will endure the muse and ramblings, consider the potential of what might be possible and, most of all, recognize the important role you play as an individual as we all set a course to Come Alive Outside.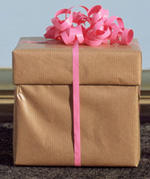 The question . . . "Is it possible to give yourself a surprise package?"
Consider this scenario: you find something very intriguing and unique that you know you would enjoy and value. You then decide to acquire it and wrap it up in a beautiful package, set it on your desk and then YOU try to guess what is inside it. Is it possible to give yourself a surprise package? That is what I feel we have done with this mysterious package called Come Alive Outside.
Fortunately, we have discovered more and more hints of what might be in the package, and each has created even more anticipation on my part. One of the first hints came when I was speaking to a group of parents and grandparents about how much time children today are spending wrapped in the waves of new technology causing them to spend far more time inside than what they spend outside. The response to the impromptu question: "How many of you have more scars on your knees than your kids or grandkids?" brought a loud silence to the room followed by a murmur that grew into a chorus of harmonious testimonials of what it used to be like, "When we were kids…."
I could not sleep that night in my hotel room, wondering what might be in the package.
Hints about the Come Alive Outside Surprise Package
Businesses: I kept finding hints within the industry I have grown up in as I talked with landscape and outdoor living companies large and small about Come Alive Outside. It was evident from the passion in their voices and spark in their eyes that they knew they could make a difference in the lives of every one of their clients. If they could just help others see the value of turning off the TV and coming outside to enjoy the space and environments they were creating, everyone would win.
Communities: There are clues to what might be in the package as Scott Wentworth in Prince Edward County, Canada, has helped that community declare itself a COME ALIVE OUTSIDE COMMUNITY. I saw even more hints in the actions and enthusiasm of many of the individuals and companies during the Come Alive Outside event recently held in Chicago. The hints are getting clearer and stronger and more frequent as many of these people have now gone back and received standing ovations, front page notoriety and interest in the simple and true message that, "Everyone wins when somebody goes outside."
Individuals: Perhaps the most startling and disturbing clues of the importance of this package started to come to me in the form of statistics that show the unfortunate increase in obesity, diabetes and a variety of health problems that come from inactivity and a lifestyle of fast food and slow bodies. The darkest evidence that creates the hope that what is in the package is more than something to look at but a tool that can actually make a difference in creating a better world is in this information  from the New England Journal of Medicine published in March of this year: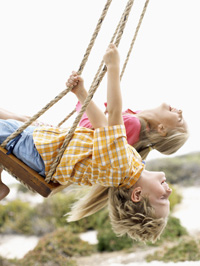 "For the first time in two centuries, the current generation of children in America may have shorter life expectancies than their parents."
It is this statement that has caused me to realize what is in the package is not just for me, nor is it only for you. What is in the COME ALIVE OUTSIDE package could be a gift for everyone and what might surprise us all is that we may never have the opportunity to open the package. Even if we never get to open the package ourselves, the actions and attitudes we have today will create a gift that future generations will enjoy. They will look inside and be surprised to see healthy lifestyles that have impacted the attitudes of individuals, created energized happy families and in turn impacted successful businesses that all come together to form flourishing communities around the world.