5/24/17: "They say you never forget how to ride a bike, so maybe it's time to climb aboard a two- or three-wheeler and enjoy the health benefits of cycling. . . . Pushing pedals provides an aerobic workout. That's great for your heart, brain, and blood vessels. Aerobic exercise also triggers the release of endorphins, the body's feel-good chemicals-which may make you feel young at heart."Read more . . .1
5/19/17: "Take nature vacations. Hiking and/or camping are some of the lowest-cost, highest-fun trips there are! If you're into mountains, many of the western states – Colorado, Utah, Montana, Wyoming, and Oregon – offer access to nature within just two hours of major airports."Read more . . .2
5/11/17: "Studies show that spending time outdoors every day can help older people function better in their lives. Participants over 70 years who went outside daily complained less of aching bones and sleep problems during the studies, and they commented on increased mobility."Read more . . .3
4/26/17: "Physical activity pumps up your endorphins. The exercise that generally goes hand-in-hand with spending time out of doors (hiking, biking, water activities) spurs the production of endorphins, your brain's 'feel-good' neurotransmitters–this is the sensation often referred to as a 'runner's high.' With increased endorphin levels, you'll feel loose, clear-headed, and calm." Read more . . .4
4/11/17: "Exposure to nature can reduce stress levels by as much as 28% in children."Read more . . .5
4/5/17: An area dominated by play structures rather than natural elements tends to cause children to establish hierarchy based on physical competence. In an open grassy area, "children engaged in more fantasy play, and their social standing became based less on physical abilities and more on language skills, creativity and inventiveness."Read more . . .6
3/31/17: "The EPA has started warning of 'sick building syndrome' in response to research showing circulated office air can be up to 100 times dirtier than outdoor air."Read more . . .7
3/23/17: "Whether hiking with kids or on a serious mountain climb, I think people often get into trouble simply because they focus too much on the destination, overlooking that it's really about the journey. . . . Taking children outdoors, especially younger ones, does not always go according to plan. Adults hike for exercise, the views, and to get somewhere; young kids want to throw rocks in a creek. Let them."Read more tips for Raising Outdoors-Loving Kids . . .8
3/16/17: Getting Outside Is Free – "You won't have to spend a penny to witness your children play outdoors. Even in a big city, there are parks to enjoy, birds to feed and walks to visit. The benefits start as soon as you open your door and step outside! Spring means the world is waking up. Now is the perfect time to explore!"Read more . . .9
3/8/17: "Office workers can de-stress by watching birds out of their window, a study has suggested after it found it makes people less anxious and depressed. Being able to see birds, shrubs and trees can help mental health, even if people are not in a rural area, the academics found."Read more . . .10
3/2/17: Some schools have made "Vitamin N" (nature) a regular part of the day. "Experimenting, eating, and dreaming are par for the course in the garden classroom. Students have exclaimed that 'garden time' is even better than television."Read more . . .11
2/23/17: "Walking daily can lower blood pressure naturally. Many people claim they don't have time to do a 30 or 45 minute walk each day. Good news! New studies show that several 10 minute brisk walks can be as helpful as one longer walk. Walk in the morning for 10 minutes. Take a 10-minute stroll at lunchtime and then again after work."Read more benefits of walking here . . .12
2/16/17: "Many cities are finding that something as simple as installing a split rail fence around a cleared and mowed vacant lot not only fights urban blight, it can help fight crime." One city put chain link fences around the cleared lots and then switched to split rail fences so the space could be used by kids to play near their homes. That led residents to start asking for other lots to be remediated.Read more . . .13
2/2/17: "As part of your New Years Resolution to be healthier in 2017, rather than spending a fortune on a gym membership and hours walking on a noisy treadmill, why not escape into nature?" Read more . . .14
1/26/17: Playing outdoors stimulates creativity. Natural spaces and materials stimulate children's limitless imagination and serve as the medium of inventiveness and creativity. Rocks, stones and dirt present limitless opportunities for play that can be expressed differently every time a child steps outside. Read more . . .15
1/18/17: Many people think that commuting by bicycle is not an option, but statistics say that about 50% of car commuting is made for distances up to three miles. Furthermore, other 30% of the commuters use the car for distances shorter than 1.5 miles. This means that at least in 80% of the cases, riding a bike to work or school is a valid alternative. Read more . . .16
1/11/17: Since the days are short and the nights are long, winter is a great opportunity for "nighttime nature study." If you're lucky to live where there isn't a lot of light pollution, you can bundle up, make a thermos of hot cocoa, and do some star-gazing. Read more . . .17
1/5/17: "Individuals and businesses can become nature smart. Spending more time outdoors nurtures our 'nature neurons' and our natural creativity. For example, at the University of Michigan, researchers demonstrated that, after just an hour interacting with nature, memory performance and attention spans improved by 20%. In workplaces designed with nature in mind, employees are more productive and take less sick time." Read more . . .18
1/4/17: As part of your New Years Resolution to be healthier in 2017, rather than spending a fortune on a gym membership and hours walking on a noisy treadmill, why not escape into nature? Read more . . .19
12/22/16: Children must first learn their parent's language to understand and live in harmony with them. The same goes for understanding nature. To allow children to discover nature is to enable them to learn the language of creation so they can be in harmony with themselves and with the world in which they live.
20
12/21/16: Today is the first day of winter. Don't hole up inside. For those in snowy locations, use it as an opportunity to help a neighbor by shoveling a sidewalk or driveway. This is also a great way to teach children to be kind!
12/15/16: Making streets and other public spaces more amenable to walking and physical activity brings cascading health benefits. Former Deputy U.S. Secretary of Housing and Urban Development, Ron Sims, explained: "If you have parks, playgrounds, community gardens, and wide sidewalks, you have good health outcomes. If you have walkable communities kids will do better in school . . . seniors will be healthier."21
12/14/16: Placemaking projects can address all kinds of health disparities, while also generating a host of other positive community outcomes such as increased social capital, opportunities for civic engagement, local economic development, and improved safety and crime reduction.22
12/13/16: A growing body of research over the last several decades has shown the connections between "place" and health, and it is well documented that a person's zip code can be a more reliable determinant of health than their genetic code.23
12/1/16: Exposure to nature improves concentration and problem solving. It reduces stress and increases feelings of empathy. Even simple things like gardening, hiking, jogging or walking the dog are good for our mental and physical health.24
11/30/16: Tests show that natural settings fire up opioid receptors connected to the brain's dopamine reward system. Nature is like a little drop of morphine for the brain. Opioid receptors inhibit pain, but they are also good for stress relief, forming emotional bonds and positive thinking.25
11/29/16: After years of isolation from nature, some people lack the confidence to explore it safely, but parks, with ranger-led programs and visitor-friendly experiences, can help people learn. So can Boy Scouts, Girl Scouts and groups that teach kids how to hunt or fish. You don't need extensive skills or expensive gear to enjoy the outdoors.26
11/27/16: Here is an awesome video of the Come Alive Outside Design Challenge in Rutland, Vermont. The Design Challenge is a great way for communities, schools, and landscape professionals to collaborate in designing great outdoor spaces!

11/3/16: Working in nature can inspire feelings of belonging and connection to the world. People who take part in conservation projects report feeling part of a system greater than themselves, and improvements in overcoming social isolation.27
11/2/16: Nature walks can increase longevity. In a study, senior citizens living in urban areas with walkable green spaces showed greater life span than those without.28
10/27/16: Commit to the outdoors, rain or shine. When you're layered properly, you can enjoy the outdoors in any season, cold, wet or hot. Don't forget about the fun and healthy outdoor activities available during the rainy or cold months-these are the times that we have even less outdoor interaction, but may be when we need it the most!29
10/26/16: Make being outside a ritual. Go for a morning or evening walk every day. And if you have one, take your dog. Outdoor exercise is good for pets too.30
10/20/16: According to a new study, too much artificial light at night and not enough natural morning light may increase your risk of obesity. Make an effort to get outside in the early morning hours, and try to get a little more sunshine throughout the day. Then, after sunset, start dimming the lights and powering down all the electronics. Your waistline just might thank you!31
10/13/16: Family-based physical activities are very important to helping our children be fit and healthy. A recent study found the average U.S. child aged 9-17 ranked 47 out of 50 in aerobic fitness. Canada ranked 19. Let's get outside and be a great model for our youth!32
10/12/16: Autumn is a beautiful season for outdoor photography. Take your camera out for a walk or hike right after sunrise and an hour or so before sunset. That's when the golden rays slant through the trees or glow up the city streets. That's when your subjects – kids, couples, barns, groves, elk or downtown streets – are coming alive in the light.33
10/7/16: Being outdoors gives us energy, makes us happier, helps us to relieve the everyday stresses of our overscheduled lives, opens the door to creativity, and helps us to be kind to others.34
9/30/16: Outdoor settings beg for activity rather than passivity as the world is best explored on foot. Hiking through the wilderness merges a heightened sense of awareness of one's surroundings with the need to take action to move through and be part of nature.35
9/23/16: When children understand the sanctity of life they respect it. Time in nature helps kids understand just how precious life is, and that life truly is all around us. Our world is in crisis and our children are the generation that will be able to stand up and fix it. Appreciating nature is the first step in the process.36
9/15/16: Given a chance and a suitable outdoor space, the vast majority of children prefer playing to getting into trouble.37
9/14/16: Environment-based education improves achievement motivation in high school students. It also appears to help students develop a positive outlook toward their ability to correct and prevent environment programs.38
9/9/16: Doing a grounding meditation is simple, calming, and can restore a sense of well-being. All you need is bare feet, a patch of clean grass or bare ground and the intention to sit or stand with feet on the ground and make a conscious connection with it.39
9/1/16: School gardens don't just benefit students. Schools that install learning gardens have less teacher turnover. The gardens invigorate the teachers, and they pass that along to their students.40
8/31/16: Grocery stores with nutritious food are often not near low-income areas in cities. Instead, families there are closest to liquor and snack-food stores. Schools gardens in these areas are teaching kids about healthy eating and providing them with better options.41
8/25/16: It won't be long before the days start feeling really short again, so taking a nap by the pool, in a hammock or on the patio can be a welcome midday break. Our circadian rhythms are actually known to dip between 1:00 p.m. and 3:00 p.m., and napping during this time has been shown to help lower cortisol levels, which helps lower stress.42
8/24/16: Laugh around the campfire. There's no better way to enjoy the company of family and friends than by chatting or dining together in the yard or at the cottage while the warm weather still allows it.42
8/23/16: Experience "blue mind" by spending time by a lake, pond, river, stream or ocean before summer ends. The term "blue mind," coined by a marine biologist, describes the mental benefits that occur when we spend time near natural bodies of water. It refers to the calm, meditative, relaxed state we experience when we step away from our fast-paced lives into nature. The brain activates a different network that involves more introspective thinking, leading to feelings of connectedness and even a greater sense of creativity.44
8/18/16: Exercise produces endorphins and boosts your mood, so add nature to the equation and we've got a whole new level of natural mood-boosting. Exercising outdoors improves moods and self-esteem after just five minutes.45
8/12/16: Spending time in nature can increase your energy level. It's no surprise: when you're outside, you awaken your senses. Surrounded by the colors, smells and sounds of all the living beings in nature, you literally feel life all around you. And as a result, you feel more alive.46
8/11/16: Go for lots of walks when you are on vacation to avoid putting on weight even if you are enjoying more food than usual. Walk to see the sights instead of using public transportation and taxis.47
8/10/16: One of the best ways to create your own personal park is to plant a tree, says R.J. Laverne, education specialist with the Davey Tree Company. A tree can be your legacy to the neighborhood, a personal park that grows to encompass something a little bigger and grander than its own spreading branches.48
8/4/16: Make taking a walk more fun for kids. Turn a walk into a scavenger hunt by drawing up a list of things for them to find, such as a fruit tree, a house with a red door or an out-of-state license plate parked in the driveway. Or play a game, such as "Follow the Leader" or "Simon Says," in which the leader switches up the movements the walkers do at different points along the way, such as hopping, jumping, skipping and galloping.49
8/3/16: "Come Alive Outside is more than the promotion of children playing outside," says Michael Hatcher, a landscaper who participated in the Memphis Come Alive Outside Design Challenge. "It is an opportunity for us, as a part of the landscape industry, to expose people to better lifestyles found outside. Whether this lifestyle is through exercise, urban agriculture and gardening, or through stewardship to the environment is based on the individual."
Read more in "The New Cool" here!50
7/29/16: A small vegetable plot is a wonderful place for kids to experiment, learn processes and see the impact of their actions.51
7/21/16: People who shop at farmers markets have
15-20 social interactions per visit. They would have have only
1-2 per visit to the grocery store.52
7/20/16: Trees make a beautiful addition to your landscape. They're good for the environment and can save you money on air conditioning. Planting trees 15 to 20 feet from your home on the west and south sides can shade from the sun in the heat of the day. Also, planting trees in a place where they can shade your air conditioning unit can also cool down your unit, so it doesn't work as hard and will use less power.53
7/19/16: A regular trip to a farmers market is one of the best ways to connect with where your food comes from. Meeting and talking to farmers and food artisans is a great opportunity to learn more about how and where food is produced.54
7/14/16: With strong, natural smells, certain fragrant plants can help diminish the scent of humans that mosquitoes are attracted to. Keeping plants close to the home and patio where people will be will keep mosquitoes away. Check out a list of plants that work here.55
6/30/16: The Arbor Day Foundation reports that commercial areas with trees attract more customers (and they stay longer and spend more money), and apartments with trees have reduced tenant turnover.56
6/29/16: A study focusing on post-traumatic stress disorder (PTSD) in veterans suggests that nature-inspired curiosity can trigger positive feelings and ease symptoms of PTSD in the most wary and withdrawn personalities.57
6/28/16: People think of nature as nice to have, but when you begin to think about it as something that will develop your child's cognitive functioning, their ability to learn, their creativity, and their physical health, then it becomes a real enrichment and not just nice to have.58
6/23/16: It is National Pollinator week. Have you ever thought about the work bees do? Bees tap 2 million flowers to make one pound of honey. A hive flies over 55,000 miles in the process. One worker bee makes 1/12 of a teaspoon of honey in his life.59
6/22/16: It is important for families to have nature-based routines or rituals that they participate in regularly. An example is walking the dog together almost every evening. This is a simple activity but one that brings a sense of belonging and identity to family members.60
6/21/16: Families who regularly get outside together tend to function better. Nature helps to improve our attention, and the theory is that when your attention is restored, it transfers to your family relationships and allows you to get along better with your family members.61
6/9/16: When planning your garden, keep wildlife and the environment in mind. Native plants provide food and add cover and places for wildlife to raise young.62
6/8/16: Stargazing can be one of the most rewarding outdoor experiences. There are endless ways to enjoy the night sky with kids, and it's something you never really outgrow. A shooting star, at any age, is always special.63
6/2/16: Many yoga instructors, personal trainers and dance fitness instructors host free or low-cost workshops outdoors during the summer. Yoga in the park or on the beach, dance classes outdoors or even a boot camp personal training session are great ways to change up your routine.64
5/26/16: Cycling is a healthy, low-impact exercise that can be enjoyed by people of all ages, from young children to older adults. It is also fun, cheap and good for the environment.65
5/25/16: Plug in some fans at outdoor parties to keep mosquitoes away. They are weak flyers, and a fan set on low works best in a small area, like a deck, where you can set up two or three box fans around your guests. It's also a good idea to put a tabletop fan near the salads.66
5/24/16: Many of us spend as much as 90% of our lives indoors. Temperature, sound, light, and textures are all controlled, and the result can be a body- and mind-numbing experience. Parts of your brain go to sleep, and the body isn't as intelligent as it could be.67
5/19/16: Exercising outdoors is a great way to save money. If you need to manage your expenses, exercising outdoors is one option to save a few dollars. While going to a gym or studio can provide extra motivation to train, if you have strong drive and motivation to reach your fitness goals, then exercising outdoors might be a good money-saving option.68
5/18/16: Going outdoors gives you the chance to turn your exercise time into family time. Show your kids that physical activity can be fun. Playing at a park together might not be as good a workout as your favorite circuit class, but chasing your kids around and climbing the playground equipment can help you build up a good sweat.69
5/17/16: Using your local park, running on a nearby trail or simply walking around your neighborhood are all great ways to meet your neighbors. Being connected with your community and having a number of positive relationships can help improve your mental health as well.70
5/12/16: Reduce your diabetes risk – and perk up your energy levels – by going for a short walk instead. A 15-minute walk after every meal will improve blood sugar levels better than a single daily 45-minute walk. Walking after eating lowers triglyceride levels as well. Lace up your sneakers before dinner, and then head out for a walk after you've eaten.71
5/5/16: Start from seeds. While it's a convenient shortcut to buy starters, children will learn more by seeing the growing process as it begins, from seed. The care given to sprouting seeds and nurturing the young seedling are a valuable part of the gardening experience.72
5/4/16: Reserve a spot in your garden for children. Working in a garden, a child can experience the satisfaction that comes from caring for something over time, while observing the cycle of life firsthand.73
4/28/16: When spring calls you outdoors to plunge your hands into some soil at your community garden or in your backyard, it isn't just because you have cabin fever after a long winter, it's also because your body needs those ions in the earth.74
4/27/16: In a study that showed women live longer in areas with more vegetation, several factors might play a role, such as mental health, increased opportunities for social engagement, increased physical activity and lower exposure to air pollution.75
4/26/16: Living near nature is linked to longer lives. A study found that women living in the greenest areas had a 12% lower death rate than women living in the least green areas.76
4/21/16: Milkweed is a necessary food source for Monarch Butterflies to thrive. You can help these pollinators by planting some in your garden. Planting local milkweed species is always best. Check out these milkweed resources or sign up to be a Butterfly Hero and receive a butterfly garden starter kit.77
4/20/16: Happy National Parks Week! Our nation has many gorgeous parks to appreciate and escape to as the National Park Service celebrates its 100th anniversary this year. As a special treat, admission to all National Parks is free April 16-24, 2016.78
4/7/16: Just one day exploring in a natural environment can reverse children's lack of interest in participating in nature-related activities.79
4/6/16: What can gardeners do to help our bees? Plant native plants, trees and shrubs, reduce lawns and expand the natural areas in your yard.80
4/5/16: Bees are a big deal. These unsung heroes of the planet work hard to keep our food web functioning. One in every three bites of food we eat is courtesy of pollination, and 85 percent of flowering plants and trees rely on pollinators for survival.81
3/31/16: You can watch natural scenery without getting bored, but it's not in itself mentally taxing. Instead, it can be mesmerizing . . . it's a gentle capturing of attention. And it frees your mind to wander, which is one of the best ways to get the creative juices flowing.82
3/30/16: Outward- rather than inward-focused thinking helps us to consider different perspectives and break free from habitual modes of thinking. That is why awakening your sense of awe by viewing nature plays such an important role in creativity and psychological well-being.83
3/29/16: The prefrontal cortex of the brain is less active when people are out in a natural environment. Then the imagination network is activated, which supports creativity, positive well-being and reductions in stress.84
3/24/16: Time in nature enhances higher-order thinking, restores attention, and boosts creativity. In one study, backpackers were 50% more creative after they had spent four days out on the trail.85
3/23/16: Walking in a city park or any green space for as little as 25 minutes is enough to give your brain a rest and boost cognitive functioning.86
3/22/16: As children grow, their geographic boundaries will expand naturally. Encourage children to develop their own relationship with nature, whether it's through finding their own contemplative "sit-spot" to quietly observe the plant and animal life and weather or, as they reach middle school and high school, exploring the neighborhood by bike, meeting friends for nature walks, or starting their own hiking clubs.87
3/17/16: Start your day in nature. Research shows that when we connect with nature, even for just a few minutes, we're calmer, more centered and positive. You can start with a small step outside in the morning for 5 to 10 minutes with your favorite coffee or tea and just take in nature with your senses.88
3/17/16: Start your day in nature. Research shows that when we connect with nature, even for just a few minutes, we're calmer, more centered and positive. You can start with a small step outside in the morning for 5 to 10 minutes with your favorite coffee or tea and just take in nature with your senses.88
3/16/16: Recess brings academic benefits, both in actual learning and improved behavior. When kids return to the classroom, their accuracy and factual recall shoots up. They can pay attention and absorb new material better. They goof off less and test scores typically rise since recess is an ally for memory and focus.90
3/3/16: Outdoor spaces should bring pleasure every day, even when you're inside. Design your outdoor spaces so that your backyard becomes artwork in the windows.91
3/1/16: Exercising outside during winter will make you happier. Because the body is working hard to stay warm, it will produce an increased amount of endorphins. These endorphins can trigger the release of dopamine and serotonin, neurotransmitters that have the ability to boost your mood and make you feel good.92
2/25/16: Consider an outdoor winter workout. You'll help strengthen your heart. The colder weather makes the heart work harder to distribute blood flow throughout the body to keep it warm. Exercising in the cold can be a great tool to improve cardiovascular endurance.93
2/24/16: Time spent in nature, or even with a "green" setting in view can bring children's stress levels down. According to the National Wildlife Federation, and an article published in the Cornell Chronicle, "Children's stress levels fall within minutes of seeing green spaces."94
2/18/16: Are you starting to plan your garden? Besides comforting your back (and bottom), a bench can please the eye. Add color to an otherwise all-green setting with a bright-hued garden bench. You'll especially like the effect in winter.95
2/11/16: School breaks should take place outdoors because fresh air, natural light and vivid colors all have a big impact on the brain and its function.96
2/4/16: Winter is not an excuse to forgo exercise. Hibernation is not in our genes. Dress properly and get outside for some fresh air and exercise. It might just be the thing to cure the winter blahs!97
2/2/16: Kids have to get out as young as possible so they learn how to explore and foster a deep love of nature and our wild places.98
1/28/16: Teens who engage in more moderate-to-vigorous outdoor activity reported better health and social functioning than their peers who spend hours in front of television and computer screens.99
1/27/16: Getting outside may improve your outlook. If you're dreading the thought of spending another workout chained to the treadmill, move your run outdoors for a quick burst of happiness. A study from Glasgow University showed that people who walked, biked, or ran in nature had a lower risk of poor mental health than people who worked out indoors.100
1/26/16: Being outside can strengthen your immunity. Researchers found that women who spent six hours in the woods over the course of two days had an increase in virus- and tumor-fighting white blood cells, and the boost lasted at least seven days afterwards.101
1/21/16: Studies show that activities in nature make us feel more happy than those same exact activities performed indoors.102
1/20/16: Exposure to outdoor agriculture has a positive effect on children's food choices. Children who have the opportunity to spend time in the countryside enjoy the journey of vegetables from plot to plate. This research supports the creation of school gardens, which have by themselves been shown to increase agricultural literacy, knowledge of the food chain, and may also improve dietary choices in children.103
1/14/16: Researchers and doctors are urging colleagues to make exercise counseling a part of every medical visit. "A prescription to walk 30 minutes per day could be one of the most important prescriptions a patient could receive." – Dr. JoAnn Manson104
1/13/16: Outdoor unstructured play has more psychological benefits for children than short indoor classroom breaks, such as increasing imagination, creativity, self-monitoring skills and problem-solving skills. Schools that have tried more recess for early grades say students are less fidgety and more focused, they listen and follow directions better and try to solve problems on their own instead of asking the teacher to fix everything. There are also fewer discipline issues.105
1/7/16: Only 12-15% of Americans belong to a gym or health club and 45% of members quit going in any given year. Enhancing parks and other open spaces can be an effective way of building a sense of community as residents connect and interact in a shared environment, and perhaps work together to create their local "open gym."106
1/6/16: There is plenty of evidence in children that playing outside lowers the risk of obesity, improves balance and agility, calms high-energy children, reduces stress, improves self-regulation, aids healing and soothes the soul.107
1/5/16: People underestimate the happiness effect of being outdoors and turn to things like shopping or television. Choose nature the next time you're looking for a way to spend some time and see how it make you feel.108
12/23/15: One study showed that the addition of just a few trees in a city cut crime by 42% encouraging people to venture outside more.109
12/22/15: Hibernation is for bears, not people!
When sunlight reaches the brain via the eyes, it stimulates production of the mood-lifting chemical serotonin, so spend as much time as possible outdoors to chase away those winter blues.110
12/17/15: Does a hectic life leave you distracted or anxious? Nature walks are a great way to soothe your mind. The best way to enjoy nature walks is to take your time. An ideal pace lets you appreciate nature's tranquility and subtle gifts while still getting some exercise.111
12/15/15: Exercise may have the power to work deep down in our cells to slow biological ageing. The best and cheapest way to get that kind of exercise is a run or walk outside.112
12/10/15: Five minutes of "green exercise" outside in nature is as effective in treating mild-to-moderate depression in people of all ages as taking anti-depression medication, with young people and the mentally ill benefiting most.113
12/8/15: Many people assume that teens want to be separated from the rest of society, but research shows teens want to be integrated into public spaces, and they want to see public spaces designed for everyone. When we isolate teenagers from other age groups and parts of society, we increase teen alienation, indifference, dysfunction, and antagonism in the younger generation. Teens want parks they can use, and this article gives a great list of features they'd like to see.114
12/2/15: The need of children to be outside is not just a thrill. It is a physical and emotional need. A daily dose of exposure to nature (ecotherapy) eases stress in kids. Physical exercise spurs the creation of neurons and stimulates growth in the hippocampus, the part of the brain that regulates anxiety.115
11/25/15: Here are three good reasons why schools should consider investing in an outdoor learning program and the building of an outdoor classroom:
Outdoor Learning Positively Affects Physical Health
There are Cognitive Benefits to Outdoor Learning
Outdoor Learning Helps the Socialization of Students
Check out this awesome article about the Design Challenge in the Memphis Daily News to learn more about the benefits of outdoor learning in schools.
116
11/12/15: Natural light may hold healing powers. Researchers found that spinal surgery patients saw lower levels of both pain and stress after they were exposed to more natural sunlight. In fact, patients exposed to 46% more sunshine took 22% less pain medication per hour.117
11/10/15: Great things happen when teams of college and high school students have the opportunity to work together with landscape professionals to design an outdoor living environment at Memphis Catholic Middle and High School. Check out the submissions for the 2015-2016 Design Challenge here.
11/5/15: Fall is one of the most enjoyable times to ride a bike. You escape the extreme weather, don't have as many allergens to deal with, and you get out in the fresh air before winter hits. Bicycling engages your legs, but it's easy on your joints, and it provides a sense of freedom.118
11/4/15: Walking may be more powerful than we realize. It helps us cope at work by helping de-stress amongst nature, it heals our brains, helps us concentrate, makes us more creative and can help treat depression.119
11/3/15: There are certain parts of the brain that are stimulated when we move around and have fun in a varied environment. We turn on our intuition when we go outside–and we need to do it more often.120
10/27/15: Canadian researchers have published the first-ever Position Statement on Active Outdoor Play:

Access to active play in nature and outdoors-with its risks- is essential for healthy child development. We recommend increasing children's opportunities for self-directed play outdoors in all settings-at home, at school, in child care, the community and nature.121
10/22/15: Walk mindfully. On your daily walks, such as walking from the parking lot to your office, slow down, put your phone away and open your senses. Focus on noticing and enjoying the nature around you.122
10/21/15: You don't have to spend hours in the woods–or even relocate–to reap the benefits of nature. Among older adults, sitting on a bench with a view of flowers or near a pond can boost feelings of renewal, restoration and spiritual connectedness, as well as encourage social interaction.123
10/15/15: A recent study showed that elementary school children who were exposed to more green spaces within or directly outside their school showed improved learning and memory.124
10/14/15: When you take a walk outside, getting to breathe fresh outdoor air actually improves brain function, especially if you are cooped up inside most of the day. For better work performance, take a walk outside during breaks!125
10/13/15: When Daylight Saving Time ends, don't let it end your outdoor evening exercise. Use these safe tips:
Dress to be seen.
Find a fitness buddy.
Leave your headphones at home.
Stick to populated areas.
10/8/15: Playgrounds that include natural elements like logs and flowers have children more active than traditional playgrounds with brightly colored metal equipment. A natural playground allows children to use their imagination more.127
10/7/15: Go outside and have a playstorm at work to increase creativity. Take a Frisbee or a ball and a couple coworkers out into the parking lot. For the first few minutes, don't discuss business at all. Just have fun. Soon after, slowly begin working your business topic back into your play and you'll be amazed at how the creativity and solutions flow.128
9/24/15: According to the American Academy of Pediatrics, 60 minutes of daily unstructured free play is essential to children's physical and mental health. Take a Child Outside Week starts today and runs from September 24 – 30 every year. Learn more on their website here.129
9/17/15: Awe-inspiring moments such as a trip to the woods or the beach or any wonders found in nature can make you a kinder person. Exactly how is not known but maybe being surrounded by something bigger than yourself helps you transcend self-centered forces within.130
9/16/15: Trees and other vegetation are essential for keeping our cities cool. Trees naturally cool the air by a process called evapostranspiration. It's a process plants undergo that's a little similar to sweating, in that released water vapor carries off heat. More trees and plants means cooler cities. And more trees also means a more pleasant city environment for those living there.131
9/15/15: Children's brains are much more sensitive to electronics use than most of us realize. It doesn't take much electronic stimulation to throw a sensitive and still-developing brain off track. Interactive screen time is actually more likely than passive screen time to cause sleep, mood, and cognitive issues, because can cause hyperarousal and compulsive use.132
9/10/15: Labor Day weekend officially kicked off football season, so what better way to celebrate that than to play some football yourself? Grab family and friends and head out to the park or backyard for some down-set-hike!133
9/9/15: The National Park Foundation has an initiative to get all 4th graders and their families to experience national parks, historic structures, cultural artifacts, forests, mountains and lakes. All 4th graders can receive a pass for free access for a full year. Fourth grade teachers can use it to plan field trips too! Learn more here.134
9/8/15: Did you know that without the presence of chlorophyll in the leaf, the bright golds, reds, yellows, and browns would be the natural colors seen year round. Check out the Fall Foliage Prediction Map here to plan your trips to catch peak color in different locations.135
9/4/15: Pediatricians in Washington, D.C., know nature and getting outside are good for patients, and they are using a searchable online database of 350 green spaces to write prescriptions. They are prescribing visits to parks for prevention of health problems, weight loss and treating chronic disease. Spending time in a natural environment increases physical activity, which decreases the risk of obesity and chronic disease.136
9/3/15: The net cooling effect of a young, healthy tree is equivalent to ten room-size air conditioners operating 20 hours a day. If you plant a tree today on the west side of your home, in 5 years your energy bills should be 3% less. In 15 years the savings will be nearly 12%.137
8/28/15: According to a study from the University of Michigan, group nature walks are linked to enhanced mental health and positivity, as well as significantly lower levels of depression and feelings of stress. Had a particularly hard day? Grab a friend or your significant other for a post-work mood booster.138
8/20/15: You may notice increased family harmony with projects in the garden. Watch your children transfixed with the magic of nature, give seniors a sense of fulfillment, have the teenagers take a break from technology and find out how much fun the family can have together on a shared garden project.139
8/19/15: Some gardening jobs put your mind into an almost meditative state of relaxation. Pruning shrubs, deadheading and hand weeding are just a few activities that can allow you to clear your mind. Other jobs allow you to focus. Most allow you to immerse yourself in the present rather than stressing about the past or future.140
8/18/15: Gardening involves bending, digging, lifting, reaching, pruning, and stretching, all of which build and tone muscles, strengthen bones, and extend flexibility. These movements also increase blood circulation which leads to lowered blood pressure and faster healing. The result: you'll be more resistant to injuries and reduce your risk of bone loss, heart disease, diabetes and other diseases.
8/11/15: Regular brisk walks can slow down the shrinking of the brain and the faltering mental skills that old age often brings. Studies on men and women aged 60 to 80 found that taking a short walk three times a week increased the size of brain regions linked to planning and memory over the course of a year.142
8/8/15: Regular brisk walks can slow down the shrinking of the brain and the faltering mental skills that old age often brings. Studies on men and women aged 60 to 80 found that taking a short walk three times a week increased the size of brain regions linked to planning and memory over the course of a year.143
8/7/15: There are lots of benefits to outdoor play in kindergarten. Many students come to class without having enough core strength and balance to hold their bodies still long enough to learn. That core strength is only gained from moving their bodies for hours at a time. Children learn by paying attention, and in order to pay attention, we need to let them move.144
8/6/15: A new study found that living on a street with 10 more trees than average (both on the street and in people's yards) makes you feel as healthy as if you were seven years younger–or as if you were making an extra $10,000 a year.145
7/29/15: Help the children in your life rediscover the joy of nature!146
_______________________________________________________________________
7/28/15: On average, cell phone owners check their phones 150 TIMES per day. Cabela's Disconnect Day offers some alternatives, such at attending a community bonfire. Sign up for your Disconnect Day today!147
7/23/15: Keeping backyard chickens can save your garden and the environment. Click here for an infographic with 14 ways chickens can help.148
7/22/15: Children need to play outside to help their eyesight. Outdoor exercise–including running, ball games and even hide-and-seek–is as essential for children's eye health as it is to other parts of their body. Too much screen use is risking an epidemic of poor vision among young people.149
7/8/15: Take a break or lunch outside. If there is a park or greenway nearby, this is a great escape to help reduce stress, get some vitamin D and breathe some fresh air. If parks or greenways are not available, bring your own portable chair and find a nice place to relax. If only for 15 minutes, this can help improve your mood and feelings of
well-being.150
7/7/15: The American Academy of Pediatrics recommends that children younger than 2 should not be exposed to any electronic media because a child's brain develops rapidly during these first years, and young children learn best by interacting with people, not screens. Older kids should spend no more than 1-2 hours daily with media and spend more free time playing outdoors, reading, doing hobbies and using their imaginations in free play.151
7/2/15: Visit a park. Bypass the playground, and venture into a wooded area of your local public green spaces. Follow a trail and look for butterflies, hummingbirds, bumble bees and unusual flowers.152
6/25/15: Getting your hands in the dirt can boost your immune system, lift depression and make you smarter. Kids may do better in school after coming in from a playground not only because they burned off excess energy but also because they ingested a little Mycobacterium vaccae.153
6/24/15: A brisk one-hour daily walk reduces the genetic influence towards obesity, measured by differences in BMI, by half. On the other hand, a sedentary lifestyle marked
by watching television four hours a day increases the genetic influence by 50%.154
6/18/15: Sunlight is known to lower blood pressure. Nitric oxide stored in the top layers of the skin reacts to sunlight and causes blood vessels to widen as the oxide moves into the bloodstream. That, in turn, lowers blood pressure. Make sure you get your dose of sunlight today!155
6/17/15: Play environments where children can take risks promote increased play time, social interactions, creativity and resilience. "Risky" play can encompass behaviors that offer a jolt of adrenaline, whether it's scaling a structure, swinging, or running amok in a way that's a little rough-and-tumble.156
6/11/15: Parks and playspaces offer enormous social benefits, including decreased feelings of loneliness and a stronger sense of social integration. When New York City reconstructed its playgrounds, a 25% increase in structured play and a 240% increase in unstructured play were observed in children.157
6/10/15: Running shoes are cheaper than insulin. Long-distance running is great preventive medicine. Regular exercise using large muscle groups increases insulin resistance and that helps prevent Type 2 diabetes.158
6/10/15: Running shoes are cheaper than insulin. Long-distance running is great preventive medicine. Regular exercise using large muscle groups increases insulin resistance and that helps prevent Type 2 diabetes.158
6/5/15: One way to teach children to love to be outside is to go fruit picking. Start with strawberries. Kids can be a big help once they're old enough to pick as well, and you can even wear the littlest ones. Fruit picking gets you outside and shows children where the fruit they eat comes from and how it's grown. Bonus: you can snack while you pick!160
5/28/15: Rather than decking the office with a pool table and supplying snacks to encourage a creative, balanced workplace, companies today are recognizing that the ultimate "break" for their employees is a breath of fresh air. Outdoor workspaces are the new game room. Functional outdoor gathering spaces in the landscape provide healthy places for employees to break out of the office. More businesses are embracing the wellness aspects of encouraging workers to go outdoors for quick walks, lunch or to meet and get work done.161
5/27/15: With the decrease in time and space to move and play outdoors, there is a simultaneous rise in the number of children that are presenting with sensory deficits. Occupational therapy services to treat their sensory systems is on the rise. Playing outdoors is naturally a wonderful sensory experience for children. However, just once-a-week excursions are not enough to develop a healthy sensory system. Just like exercising on occasion doesn't gain lasting benefits, children need to move and play on a frequent and regular basis in order to reap the sensory advantages of the outdoors.162
5/26/15: Gardening is a way to relax, de-stress, center your mind, and get fresh air and sunshine. Planting, weeding, watering, and harvesting also add purposeful physical activity to your day. If you have kids, they can join in, too.163
5/20/15: Research affirms the need for nearby nature to human health. Urban parks with the greatest positive influence on human health are the ones with the most biodiversity – the highest number of animal and plant species. Diseases are more easily transmitted between humans and other animals in environments with relatively few species.164
5/19/15: Walking in nature could end up saving your life. A simple 60-minute hike can burn up to 500 calories. Hiking reduces blood pressure, strengthens the core, and can aid in weight loss. Hiking often leads to some of the most spectacular views on the planet. So beyond the physical and mental health benefits, heading out into nature simply for the aesthetics is reason enough.165
5/13/15: There is widespread evidence that chemicals emitted by plants, known as phytoncides (wood essential oils), help strengthen the immune systems of humans who are exposed to them.166
5/6/15: There is good evidence that if people exercise in, garden among, walk in, or simply view nature they exhibit greater feelings of revitalisation, relief from stress, and an enhanced ability to direct and restore attention.167
5/5/15: Farmers markets benefit local communities in a variety of ways such as boosting the local economy and supplying an array of fresh, oftentimes sustainably grown food. The number of farmers markets continues to rise each year, showing that folks are coming together more and more to support growing, buying and eating locally.168
4/30/15: Time in nature is an essential investment in our health and well-being. Changing our mindset will change our priorities; if we view nature time as essential to good health, we will be more likely to engage in it.169
4/29/15: Limit electronic devices while commuting. If you have to carpool in the morning, turn off the devices and instead encourage your children to look out the window. The early morning skies are beautiful with colors and birds. Talk to your children about the different patterns clouds make, or even better, if your child can read, bring along The Cloudspotter's Guide and try to identify cirrostratus and cumulonimbus clouds. After all, even views of nature from the car window are calming and beneficial.170
4/28/15: Whether you have ample space for a garden plot or just a sunny window for a container garden, homegrown produce can add a fresh, delicious element to your meals! This infographic will help you plan your garden, whether container, raised or a larger plot.171
4/23/15: Take a hike to help keep your cardiovascular system in tip-top shape. Regular exercise, such as hiking, helps elevate your high-density lipoprotein levels and lower your triglyceride levels. This reduces your risk of heart disease, high blood pressure and stroke.172
4/21/15: Gardening can help you to be more creative. Whether it's a shelf of potted plants, a little patch of dirt, a neighborhood's community garden or a vast and formal setup, a garden can transport and transform a person.173
4/16/15: Planting native species can improve the curb appeal of a home, boost its resale value and decrease its time on the market.174
4/15/15: Sunlight could be the cure for what ails millions of insomniacs. To improve your sleep, consider regular outdoor breaks during the day, especially if your office lacks natural light.175
4/14/15: In a recent study, students acted more sustainably simply by watching nature videos. Just imagine how they would have been if they had actually gone outdoors. So much might be solved with a walk in the woods.176
4/9/15: A neighborhood with trees and parks is a more walkable neighborhood, with implications for heart disease and obesity. Living within a half mile of a park or some other green space seems to help reduce obesity rates and the presence of parks and green spaces can also lower blood pressure and reduce the risk of heart disease.177
4/8/15: Go to a baseball game. The beginning of Major League Baseball season is one of the annual markers that warm weather is just around the corner. Take a child out to the park for all the pomp and circumstance – and Cracker Jack. If you don't want to shell out for the pricey pro tickets, look into local minor league, college, or even high school games.178
4/7/15: A 2014 study in The BMJ found that men and women who drove to work weighed about 6.6 and 5.5 pounds more, respectively, than their peers who walked, cycled, or took trains or buses. Look for ways to add some walking or cycling to your commute. 179
4/2/15: Children who play outside learn how to solve real-life problems better than children who are always in their rooms playing video games or secluding themselves. Whether they're learning how to get along with friends or trying to figure out the best way to build a fort, they're problem solving.180
3/31/15: The health benefits of gardening may start at getting a bit of exercise, but there's plenty of unseen advantages, too, such as lowering blood pressure and decreasing cortisol, which is released in response to stress.181
3/25/15: Sometimes people lose their cognitive ability to choose and communicate their desire to be outdoors or their physical ability to move about freely. If you have a friend or loved one with dementia, you can help them to get outdoors. Depending on each person's interests and abilities, there are many things you can do together outdoors, including container gardening, picking up leaves, pulling weeds, going for a walk, bird watching or simply relaxing and enjoying each other's company.182
3/19/15: Play moveable hide 'n' seek. Children love playing hide and seek, but this outdoor version will get their pulses racing, too. The adult is the "seeker" and counts while everyone else hides. Once the seeker has finished counting, the children must sprint back to base without being seen. The seeker must run after them and try to catch them before they get there.183
3/18/15: Any movement will fail if it cannot paint a picture of a world that people will want to go to. The new nature movement isn't about going back to nature but forward to a nature-rich civilization.184
3/17/15: Everyone lives in a watershed, and there are things you can do help yours. One thing is to install permeable surfaces. Rain water filters through permeable surfaces, slowly soaking into the soil underneath and reducing stormwater run-off and water pollution. For a quick fix, replace a section of your driveway with grass, gravel or pavers.185
3/10/15: When you're outside, you're simply more likely to be physically active than if you're inside. Whether you're climbing a mountain or simply walking around the block, you're building muscles and keeping your heart and lungs healthy and your bones strong.186
3/4/15: Snow usually means holing up inside for a 6-hour Netflix marathon, but it doesn't have to! Rather than going for the hibernating approach, embrace the elements full force and plan a cross country skiing or snow shoeing date.187
3/3/15: Informal learning expands math and science beyond the classroom. Students estimate a plant's seed production by using pattern recognition, multiplication, and averaging skills when examining various seed pods. Students learn and apply the concepts of area, perimeter, and volume when they investigate how much fertilizer to add to a bed. They learn about erosion, exploring where it occurs and why, allowing them to better understand weathering and landforms on a larger scale. These gardens and the lessons taught in them will have an effect of the rest of their lives.188
2/26/15: The equipment you need for an outside workout is already there – you just need to open your eyes and have that "trainer mindset." Be aware of your surroundings! Use benches and cement ledges to increase the intensity of bodyweight strength-training exercises.189
2/18/15: There are beneficial health effects from listening to natural sounds. Experiments suggest that listening to recordings from national parks, of waterfalls, birdsong and wind, helped people recover from stressful events. Enjoy just visiting an area where you can listen to the sounds of nature and leave your iPod behind.190
2/17/15: Feed and water the birds. In winter, cold drying winds make watering very important to birds. A heated birdbath is a great idea. Certainly, all kinds of bird feeders make it easy to give the birds a treat and watch their winter activity.191
2/5/15: As the body works harder to regulate its core temperature among the elements, you'll burn a few more calories during your wintry workout compared to one conducted indoors.192
2/4/15: A mild winter day is the ideal time for you stroll through your garden and take inventory. Envision new plantings, or new structures such as a birdhouse, an arbor, or even a stand of evergreens that will cause the eye to pause. Look through books and magazines and on the Internet for things you'd like to see in your own garden. Researching plants and combing through catalogues will help make the winter fly by and provide valuable context for what you see in your snow-covered garden.193
1/22/15: Children permitted to play outdoors on their own or with friends are getting more physical activity than kids who are constantly supervised.194
1/21/15: Every 10% increase in green space is associated with a reduction in diseases equivalent to an increase of five years of life expectancy.195
1/15/15: When walking or running outside in the winter, head into the wind. If you can, start your walk or run facing the wind and finish with it at your back. Otherwise, you'll work up a sweat and then turn directly into a cold blast. Not fun! You can also break this into segments, walking or running into the wind for 10 minutes, turning around to walk or run with the wind at your back for five minutes, and repeating.196
1/14/15: Get outside at the right time to take the best photos. For an outdoor enthusiast, getting outside is the easy part. What matters more is getting outside at the right time of day. Sunrise and sunset offer the best lighting for outdoor photography. That's when you'll get the best images.197
1/6/15: You can either endure winter or embrace it. The best way to get kids keen to be outdoors is through hands-on outdoor play. From snowmen, to snow angels to ice slides, and snow forts, there are many activities you can come up with to get the kids outdoors.198
12/25/14: We all know about the benefits of eating dinner as a family. However, taking family walks is also a great way improve health and strengthen family relationships. Here are 5 reasons you should take walks as a family:
Walking is great exercise.
Sometimes nature is the best medicine.
Reconnect with your spouse and kids.
Replace bad habits.
Engage your community.
12/24/14: There's more to do this week than wrap packages while layering wool sweaters. Be bold and think spring while designing next year's urban garden. And while your space may feel cramped, your options still loom larger than you might expect. Columnar apples, honeyberries, fig trees and Alpine strawberries can all sweeten your deck or patio in a matter of months.200
12/23/14: Outdoor learning, whether it be in a school field, a local farm or a nearby woodland can help make core subjects rich, relevant and exciting for children, meaning lessons will stay with them. But the benefits don't stop with the children. Teachers also benefit from teaching outdoors, becoming more confident and more enthusiastic about teaching and bringing more innovative teaching strategies to their lessons.201
12/17/14: Cold-weather exercise has the ability to boost one's mood, thanks to the lack of humidity (which creates that heavy air feeling in the summer months) and the stimulating aspect of the chill. As the body works harder to stay warm, the amount of endorphins produced also increases, leaving you with a stronger sense of happiness and lightness following a a workout in the cold.202
12/16/14: As your body works harder to regulate its core temperature when it gets colder outside, you'll burn a few more calories during your wintry workout compared to one conducted indoors.203
12/11/14: Having quality landscaping and vegetation in and around the places where people work and study is a good investment. Both visual access and being within green space helps to restore the mind's ability to focus. This can improve job and school performance, and help alleviate mental stress and illness.204
12/10/14: Look ahead–literally–to get a better walking workout! Focus on a tree or building a few blocks away, and then look for another one when you reach the first, and so on. Narrowing your visual focus by picking a series of "targets" can help you walk faster and, because of the way the brain perceives space, make the distance seem shorter and easier overall.205
12/3/14: Tuning in to the sounds outdoors will quiet your mind and calm you. Take a 20-minute walk outside and focus on what you're hearing. The idea is simply to experience–rather than think about–whatever you hear: your shoes slapping the pavement, birds chattering overhead, cars zooming by, the hush of snow falling.206
11/26/14: Help the birds out this winter by mixing suet with seeds, putting it into a cookie cutter to shape it, inserting a paper clip for a hook and then freezing it before taking it outside to hang up. Complete directions are here.207
11/25/14: The American Academy of Pediatrics believes that recess is a crucial and necessary component of a child's development and should not be withheld for punitive or academic reasons.208
11/19/14: The Japanese knew that shinrin-yoku, or "forest bathing," does wonderful things for the body. But now researchers at Tokyo's Nippon Medical School have quantifiable evidence: In one study, women who spent two to four hours in the woods on two consecutive days experienced a nearly 50 percent increase in the activity of cancer-fighting white blood cells.209
11/18/14: Remember to keep water in your bird bath to fulfill bathing and drinking needs of birds and small mammals throughout the winter. You will have to remove the ice in colder temperatures, but it's worth it to see the wildlife enjoying it.210
11/13/14: Give the gift of time. Connect with someone you love by doing something active together. Skip the jewelry, expensive meal or flowers, and plan an activity that will get you both moving – together! Whether you're biking, hiking, skiing, sledding, golfing or just taking a walk around the block, the activity will enhance your relationship and boost your mood.211
11/13/14: Give the gift of time. Connect with someone you love by doing something active together. Skip the jewelry, expensive meal or flowers, and plan an activity that will get you both moving – together! Whether you're biking, hiking, skiing, sledding, golfing or just taking a walk around the block, the activity will enhance your relationship and boost your mood.211
11/12/14: Free play is key to young athletes' success. Young athletes who engage in free play learn skills that aren't taught in organized drills.213
11/6/14: Preschoolers learn much through their senses. Outside there are many different and wonderful things for them to see, hear, smell, touch and even to taste. Children who spend a lot of time acquiring their experiences through television and computers are using only two senses (hearing and sight), which can seriously affect their perceptual abilities.214
11/5/14: Outdoor light stimulates the pineal gland, the part of the brain that regulates the "biological clock," which is vital to the immune system and makes us feel happier.215
11/4/14: Reuse your pumpkin as a bird feeder.216
10/31/14: Have fun outside! Watch the video clip of Jim Paluch at BYU-Idaho at their Come Alive Outside Day.

10/30/14: It can be cold during the months of November, but that doesn't mean you have to stay inside. Outdoor activities give you fresh air and exercise while still having fun. Corn mazes are a good start, and can be fun at almost any time during the autumn months.217
10/29/14: If you're not in the habit of regular physical activity, fall's pleasant outdoor environment can make it a good time to start. Plus, it can help you create good habits for the holiday season and the upcoming winter months.218
10/28/14: When taking outdoor pictures, look for the differences. Nature doesn't have any set patterns or rhythms, but there is a certain order to things. Tree trunks are brown and leaves are green (or other vibrant colors, depending on the season and location). When you see something that's different, focus your attention on it. It could be an orchid hanging from a tree. The tawny brown shape you see in the distance could be a bobcat.219
10/23/14: Create beautiful art using nature. Collect things that have fallen from trees and are on the ground. Look for colorful, shapely and different sizes of leaves. Use all kinds of seeds, grasses, sticks, twigs, fir cones, nutshells, acorns, bird feathers and little pebbles and stones.220
10/22/14: We've been hearing for a while that living in areas with more trees and vegetation leads to immediate and prolonged improvement in mental health. A new study has found that children are performing better on standardized tests when their schools are surrounded by more green space.221
10/21/14: If you want beautiful spring color from daffodils and tulips, plant your bulbs now. Plant bulbs generously in case some do not sprout. And plant them in random order and spacing for a more natural appearance. If you love groves of daffodils and blanketed landscapes of tulips, be prepared to buy and plant a large quantity of bulbs!222
10/16/14: Fall is a time for comfort food. Thanksgiving dinner, pies, grandma's cookies, and family gatherings all lead to some serious calorie intake. The average American gains one to five pounds during the holiday season, and most of that weight is never lost again. Does that mean you have to sacrifice mashed potatoes and apple pie? Not necessarily. If you remain committed to your run schedule during these months you can stay ahead of those extra pounds.223
10/15/14: Visit the pumpkin patch. Go straight to the source. Kids will love wandering around the patch to pick out the perfect pumpkin. Choose a couple of big ones for jack-o-lanterns, and grab a few smaller ones for painting or general household decorations. Smaller pumpkins make great additions to fall centerpieces. Roast the seeds in your oven with a sprinkling of tasty spices, and grab a few to make pumpkin pies.224
10/9/14: Get outside with your kids or grandkids to boost their brain health (and yours)! Children who are more fit physically have more white matter in their brains than children who aren't as fit. The more white matter, the greater your memory capacity, attention span and cognitive efficiency. Older adults benefit from activity, too. It takes just six weeks of regular exercise to document more brain tissue memory areas.225
10/7/14: If you are not spending enough time with your family because of technology, it is time to put your phone or laptop away and engage with the real people around you. You might even spend the weekend building a tree house!226
10/2/14: Be a nature mentor to your children or grandchildren. Encourage them to dig holes or build forts. (A small pickup load of dirt provides hours of creative play.)227
10/1/14: You don't need to spend $100 or more per month by investing in memberships, gas, wear and tear on cars and commuting time to get a good workout. You can do Fitness Alfresco and get a great workout while enjoying the outdoors. Try walking, running or doing a workout using a park bench!228
9/24/14: People who use public transportation to get to work or school can get off earlier and walk the remaining way to promote a healthier lifestyle.229
9/17/14: Negative ion–particles that are plentiful near waterfalls, breaking waves, and river rapids–can act as natural antidepressants. After breathing negative ions for an hour, subjects' blood lactate levels dropped 33%, improving their energy levels.230
9/16/14: Walking Helps Us Think! Walking on a regular basis promotes new connections between brain cells, staves off the usual withering of brain tissue that comes with age, increases the volume of the hippocampus (a brain region crucial for memory), and elevates levels of molecules that both stimulate the growth of new neurons and transmit messages between them.231
9/11/14: Regardless of their cultural background, regardless of their economic situation, children always find imaginative ways to have fun. These beautiful pictures show them doing it OUTSIDE!232
9/10/14: Commit to the outdoors, rain or shine. When you're layered properly, you can enjoy the outdoors in any season, cold, wet or hot. Don't forget about the fun and healthy outdoor activities available during the rainy or cold months-these are the times that we have even less outdoor interaction, but may be when we need it the most!233
9/5/14: Being in a natural setting can help increase your quality of sleep, as studies show that natural sunlight helps set the body's internal clock that tells us when to eat and sleep, and normalizes hormonal functions that occur at specific times of the day. And we all know how important sleep is not just for our health, but even for our weight loss!234
9/4/14: Joggers who exercise in a natural green setting with trees, foliage and landscape views, feel more restored, and less anxious, angry and depressed than those runners who burn the same amount of calories in gyms or other urban settings. So even if you have to drive a few miles to find a little green, it's worth it!235
8/28/14: Walking leads to problem solving and creative thinking. In fact, creative thinking improves by an average of 60 percent both during walking and for a short time afterward. When you're on the move and interacting socially with others – walking and talking – you're better able to process information.236
8/27/14: Edible landscapes support the crucial health objectives of helping children to understand where food comes from and to experience eating fresh vegetables and fruit. The process of gardening includes fine and gross motor activity, sensory stimulation, as well as opportunities for children to cooperate, work together, and experience a tangible product from their efforts.237
8/26/14: These days, kids in rural areas are just as indoor focused as their suburban peers because of parental fears, less unscheduled time, an emphasis on computers and other indoor activities. While we might think kids in cities have had limited contact with the natural world, it's not always true. In older cities, especially, there are lots of green spaces, lots of unplanned areas like vacant lots. It's not the woods, but when we talk about nature it's not about the kind of nature, it's about children having the opportunity and freedom to explore what's out there in their surroundings. That may mean a city park, a farm, a patch of woods in a suburb – even a tiny roof garden counts.238
8/21/14: Many kids today are getting less time outside than chickens or prisoners. Free-range chickens get to scurry about in the fresh air 24/7; and in many prisons inmates receive a minimum of two hours outside each day. Sadly, many kids spend less than an hour a day outside. Thirty percent of kids get less than 15 minutes of recess a day, and many schools have canceled recess completely.239
8/20/14: In one generation – just 30 years – kids are getting outdoors half as often as their parents, while child obesity rates have tripled and the use of Ritalin to address ADHD has skyrocketed 30 times.240
8/14/14: Just one hour of trekking can burn well over 500 calories, depending on the level of incline and the weight of the pack you're carrying. Hiking is a great way to get a serious workout without putting too much pressure on your joints.241
8/13/14: Sensory gardens like the one at Beaver Lake Nature Center help children and adults learn about nature while having fun tasting plants in the herb garden. Check out the pictures of the volunteers working on the 5 Senses Garden at Root Elementary in Raleigh, North Carolina.242
8/12/14: The 2014 Perseid meteor shower should be at its most spectacular late tonight into early Wednesday (Aug. 12 to 13). Enjoy this opportunity to get outside and watch the stars!
8/7/14: Kids are constantly in an upright position these days. Compared to children from the early 1980s, kids today have poor core strength and balance. Many children are walking around with an underdeveloped balance system — due to restricted movement.They need hours of play outdoors in order to establish a healthy sensory system and to support higher-level attention and learning in the classroom.243
8/6/14: The hot days of summer are the perfect time to prepare your vegetable garden for the cool days of autumn. During the first week of August, plant crops for fall harvesting, such as short-season snap beans, broccoli, cabbages, cauliflower, carrots, mustard greens, spinach and radishes.244
8/5/14: Childhood isn't what it used to be. Many parents are overbooked and overwhelmed. They're also reluctant to let their kids play outside the way parents a generation ago did–and the prevalence of smart phones and tablets means there's a ready-made babysitter inside. Problem is, the exercise that kids used to get outdoors as a matter of course is tough to replace. Outdoor exercise increases bone strength, lowers blood pressure, improves our insulin resistance, so it prevents diabetes, and it improves our attention and concentration–especially in kids with ADHD.245
8/1/14: Camping gives a new skill to kids. Camping efficiently and comfortably does take skill, and the more you do it, the easier it gets. By teaching your kids how to camp, you'll equip them with a skill that could come in handy later in life. It also teaches frugality and how to make do with less. 246
7/31/14: Camping teaches kids to appreciate the small things. It's easy to take things for granted at home, but after a long day spent outdoors, there's nothing quite so wonderful as a campfire, a hot dinner made in a single pot, a marshmallow on a stick, and a dry sleeping bed. Teach your kids to realize how great it is to have hot showers and flush toilets at home.247
7/30/14: The garden-to-cafeteria movement in schools is spreading across the country. Studies show that hands-on gardening, in combination with nutrition education, are an effective way to change children's attitudes about eating healthy foods: A 2007 study of sixth-graders showed they increased their consumption of fruits and vegetables by 2½ servings a day, more than doubling their overall consumption.248
7/29/14: Trees help to remove pollution from the air. U.S. Forest Service scientists and collaborators calculated that trees are saving more than 850 human lives a year and preventing 670,000 incidences of acute respiratory symptoms.249
7/25/14: Studies show that activities in nature make us feel more happy than those same exact activities performed indoors. For example, walking through a park makes us a lot happier than walking on a treadmill in the gym.250
7/24/14: Playing in schoolyards that are natural — such as wooded — rather than built reduces children's stress and inattention. It also fosters supportive social relationships and feelings of competence. Engagement with nature really encourages concentration, as we probably can all imagine if we think back to our ourselves as children playing in a brook or making a fort.251
7/23/14: Gardens have been used in the healing process throughout history (think Japanese Zen gardens). The use of gardens for healing diminished with advances in medical technology, but the recent interest in alternative therapies, which emphasizes healing the whole person-mind, body and spirit-rather than simply alleviating symptoms, has brought this trend back, according to research at the University of Minnesota.252
7/22/14: Don't put your workout routine on hold when you travel. Take long walks on the beach. Walking on sand requires twice the effort of walking on a hard surface. Take a walking tour in a new city. When in the country, try a biking tour.253
7/18/14: A trip to a berry farm, an apple orchard, or a pumpkin patch teaches kids that produce doesn't come from the supermarket. Ripened blueberries and raspberries are edible right off the branch. When you get home, make a pie, a cake, or jam to show how nature's bounty can be put to good use.254
7/17/14: Check out astronomy books, or visit an observatory or a planetarium to learn what different constellations and planets look like. On a clear night, go outside with binoculars or a telescope, and look for Orion or the Big Dipper. Even toddlers will enjoy gazing up at the moon. You might spot a galaxy, a shooting star, or a planet. When a comet, a meteor shower, or a lunar eclipse comes around, gather the family to watch and learn.255
7/16/14: Research proves exercise and medication are similarly effective in preventing a second heart attack, rehabilitating after a stroke, and preventing the onset of diabetes. Getting outside helps us to be active, so get your dose of outside today!256
7/11/14: Have you ever tasted gooseberries or rhubarb? Many farmers markets offer lesser known fruits and vegetables, providing a variety that can be both tasty and nutritious. Spend some time walking around your local farmers market, and try out a new fruit or vegetable.257
7/10/14: Thirty years ago, the Cleveland Clinic wouldn't have expected to see 12-year-olds with symptoms of cardiac disease. They now have a pediatric preventive cardiology clinic. The answer to improve fitness in young people is to get moving, and parents need to be good role models. Start after-work family bike rides, swim outings or backyard games. If it's fun, kids will keep doing it!258
7/3/14: Want a more challenging bike experience? Try riding a tandem bike together, and you'll become a better team in no time. Mountain biking along rougher trails is also a great way for more adventurous types to explore the out of doors.259
7/2/14: Many cities and towns have free outdoor concerts during the summer. Free concerts are also a way to learn about new music.260
7/1/14: Geocaching encourages children to explore their surroundings, use observational skills and have an adventure right in their own neighborhood. Critical and creative thinking skills are necessary when seeking a geocache, and these cornerstones of problem solving and scientific thought are modeled and transferred to children when geocaching with an older caregiver. It's a great reason to go for a hike!261
6/25/14: Being outside in nature makes people feel more alive. People with a greater sense of vitality don't just have more energy for things they want to do, but they are also more resilient to physical illnesses.262
6/24/14: COMMON "TABLE GAMES" ARE MORE FUN OUTSIDE! Tic-tac-toe can be scratched in the dirt and is more enticing than on paper–Hangman, too (or use chalk for pavement). Sketch a checker board on the sidewalk and fabricate markers out of stones and acorns. Or just spread a blanket on the grass for Monopoly or Candyland played in a whole new venue.263
6/20/14: The sounds of nature can help facilitate recovery to people who have been under psychological stress.264
6/18/14: Extended group-based nature recreation can have significant positive impacts on veterans struggling with serious health problems.265
6/17/14: In a world where media constantly reports on all of the bad things going on, nature can give children and adults a feeling of security.
Check out this article to learn more.266
6/11/14: A single tree stores on average 13 pounds of carbon annually and U.S. forests currently provide the equivalent of $22 billion in carbon control costs.267
6/5/14: Relieve your stress. All the health benefits that come to a child come to the adult who takes that child into nature. Children feel better after spending time in the natural world, even if it's in their own backyard. So do adults, who have Nature-Deficit Disorder.268
6/4/14: There is a significant positive correlation between ample time for free play during childhood and adult social success.
Free time as kids is linked with high self-esteem and the flexibility to adjust one's goals. Free play allows children to develop the flexibility needed to adapt to changing circumstances and environments–an ability that comes in very handy when life becomes unpredictable as an adult.269
6/3/14: Plants help absorb pollutants. NASA scientists estimate that just 15 golden pothos and
spider plants can clean and refresh the air in an 1800 square foot area.270
5/22/14: Commuting by bike–even for just all those short trips around town–is often not much longer time-wise as sliding into the bucket seat and firing up the car, and it helps peel off pounds. One study found that the average bicycle commuter loses 13 pounds in the first year without overhauling their diet or doing other exercise.271
5/21/14: Facebook can't increase your Vitamin D levels and no video game will ever match the 3D graphics of real life. Oh, and don't forget about all those birds tweeting – no hashtags on the tree branches.272
5/20/14: Park Prescriptions programs encourage physicians to prescribe outdoor physical activity to prevent (or treat)health problems resulting from inactivity and poor diet. San Francisco has committed to adopting Park Prescriptions throughout their public health system. The estimated 30% of San Franciscans who use some form of public health service will be "prescribed" time outside in one of the city's local, national, or state parks.273
5/15/14: Hiking is a low-impact activity and therefore ideal for beginner exercisers, or individuals who are younger, older, overweight, or who suffer from arthritis or osteoporosis.274
5/14/14: Sit outside. We're always so on the go. The next time you need a break, try sitting outside quietly and just appreciate the natural beauty around you! Notice the scents, sights and sounds as you sit quietly and focus on the moment.275
5/13/14: Prescribe a Daily Dose of Nature: "Do" is more powerful than "don't"! Many families have rules that put limits on screen time. Try making a rule that sets a minimum for green time. Help your kids get a dose of "Vitamin N" every day.276
5/9/14: Outdoor yoga has many benefits including the the best yoga-class playlist ever! The music comes courtesy of chirping birds, flowing wind, or waves lapping up on the beach.277
5/7/14: Encourage children to explore outside by providing simple tools to aid discovery. Kids love tools! Include a bug box, trowel, magnifier, etc.278
5/6/14: In central business districts with a high-quality tree canopy, shoppers may spend 9-12% more for goods and services.279
5/1/14: Taking a walking meeting isn't just good for getting you out of your chair — a new study shows that it could also be better for your creativity.280
4/30/14: Landscape professionals and local companies can partner together to create awesome Come Alive Outside events for employees and communities. Check out the video clip from the event Capstone Landscape hosted on KEMET's corporate campus:

4/29/14: When New York City increased its urban forest by 343 TREES for each square kilometer, asthma in young children decreased by 29%.281
4/25/14: Interaction with nature reduces depression, promotes healing, sparks creativity, and even increases life expectancy–upping survival odds by about 15% over 5 years in one Japanese study.282
4/24/14: Walking is good for your bones. Research shows that postmenopausal women who walk approximately one mile each day have higher whole-body bone density than women who walk shorter distances, and walking is also effective in slowing the rate of bone loss from the legs.283
4/23/14: With the arrival of spring and Earth Day and Arbor Day both occurring this week, people are looking for things to do outside. Sposato Landscape took a great company picture showing ways their team likes to Come Alive Outside. For ideas on how you can Come Alive Outside, read more here.

4/22/14: "We will be the first generation to bury our children and grandchildren from complications of type 2 diabetes," said Hermelinda Basurto, RN. Lack of physical activity is unhealthy at any age, but it's especially important for young children to get at least 60 minutes of moderate to vigorous physical activity each day. We can raise physical activity by simply going outside and playing.284
4/18/14: Community gardens have many benefits. One of them is eating locally grown organic vegetables reduces seasonal allergies and asthma because individuals are exposed to the pollen from their area, thus increasing their immunity to local flowering plants and trees.285
4/17/14: Consider adding a water feature to your property. Not only will it increase the property's value, but the sound of running water has a calming effect on most people, allowing you to release stress as you relax and enjoy your yard.286
4/15/14: Go outside: It helps improve your focus–even when it's cold out. Walking in a park in any season, or even viewing pictures of nature, can help improve memory and attention. Researchers found memory performance and attention spans improved by 20 percent after people spent an hour interacting with nature.287
4/11/14: Create an animal habitat in your backyard. Start by making a bird feeder and find the perfect spot to place it outside. A bird feeder is an excellent intro to birdwatching as a family. But don't stop with birds. There are many other things you can make to invite wildlife into your yard, such as a butterfly garden.288
4/10/14: Spring is symbolized by flowers and new growth, so take advantage of the season and start a flower garden with your family. Plant simple flower seeds to kick it off.289
4/9/14: "One of the chief needs of a human being is to be needed. Meeting that need for the old and infirm is a challenge, but one way to do it is gardening and taking care of plants." – Andrew Duxbury, associate professor of medicine in the University of Alabama-Birmingham's Division of Gerontology, Geriatrics and Palliative Care290
4/8/14: Playing outdoors provides kids with physical activity and fresh air, encourages a love of nature and creativity, and can even help develop problem-solving skills. A big chalkboard hung on a fence or an exterior wall can keep kids busy. Or hang Plexiglas instead, and let kids paint on it with washable tempera and shaving cream – you can wash everything right off with a hose, so you can reuse the Plexiglas as many times as you want.291
4/4/14: A recent published study finds that exposing skin to sunlight may help to reduce blood pressure and thus cut the risk of heart attack and stroke.292
4/3/14: With nearly one in three American children overweight or obese, school gardens could be a simple, low-cost way to get kids more active.293
4/1/14: Tomorrow is National Walking Day. On this day, Americans are encouraged to lace up their sneakers and take at least 30 minutes out of their day to get up and walk. It's a great way to raise awareness of the importance of physical activity and to get your family, friends and co-workers started on a healthier way of life. Get a free National Walking Day toolkit here.
3/28/14: Going outside gives you an opportunity to forget about the phone, TV, internet, and to-do lists. We tend to carry our hectic schedule wherever we go, and getting outdoors is one good way to relax and recharge our body and mind.294
3/27/14: It's National Agriculture Week. A great way to Come Alive Outside is to get involved in agriculture and seeing where our food, fiber and specialty crops come from.Visit a farm, farmer's market, nursery or garden center, flower fields, greenhouse, ranch, etc.295
3/26/14: Going outside is good for your eyes. There is no overstimulating TV or computer to stare at when you step out into mother nature. Your pupils contract, similar to muscles, when looking at various distances. Simply by walking around outdoors, your eyes have a chance to both focus on the ground in front of you and the landscape around you, which is great exercise for TV and monitor over-stimulated eyes.296
3/25/14: "We don't always need to bring children into the most untouched and biodiverse landscape for them to experience nature. Just the basics can do: trees, water ways, some insects and birds, and imagination can do the rest." – Erin Lau, Landscape Architect297
3/21/14: Children know what they want in an outside space. Check out what BYU-Idaho, Hinds Community College, NC State, and Oklahoma State learned when they asked local school children!
3/20/14: Today is the first day of spring. It is also an equinox, when day and night are equal in length. Daylight hours will begin getting longer now, so you will have more time to spend outside!
3/19/14: If you want to know how to design a space for children, ask a child! Four great colleges/universities are involved in the Come Alive Outside Design Challenge and have been designing projects with local schools by asking students from preschool to high school what they'd like to see in their outdoor spaces at school. The results have been amazing!
3/13/14: Plants support healthy neighborhoods. Well-kept trees and gardens can increase a home's value by as much as 15% and speed its sale by 6 weeks.298
3/12/14: You can convert just as many calories in 45 minutes of gardening as in 30 minutes of aerobics.299
3/11/14: Plants reduce noise levels. A cypress hedge planted two-feet deep along the front of a property will reduce street noise by 5 decibels.300
3/7/14: Spring will be here before you know it. As you're planning your garden and waiting for the weather to warm up, consider including a few native plants. They're the best choice when it comes to creating a wildlife-friendly garden, and the good thing is that there are many beautiful natives commercially available.301
3/6/14: In inner-city housing projects in Chicago, investigators found that the presence of trees outside apartment buildings were predictors of certain behaviors: less procrastination, better coping skills, greater self-discipline among girls, better social relationships, and less violence.302
3/5/14: Hopping on a bicycle turns everyday outings into unpredictable adventures. Need a few things from the grocery store? Grab a backpack and go. We become explorers on a bike. Freed from the confines of cars and the schedules of trains and buses, we are inspired to roll in bold directions.303
2/27/14: Research shows that people who spend time outdoors are healthier and happier than those who don't. In honor of their 35th anniversary, Greenscape has come up with 35 Ways to Come Alive Outside. With these ideas, everyone should be able to find something fun to do outside!
2/26/14:The more high-tech our lives become, the more nature we need. Many people say that every person, especially every young person, has a right to access the internet. How much more should every person have a right to access the natural world, because that connection is part of our humanity?304
Click on image to see bigger version of The Great Migration infographic by the Nature Kids Institute
2/25/14: The Nature Kids Institute describes the change from children spending lots of time outdoors to indoors as "The Great Migration." Three major developments in digital media have completely changed how kids play and communicate:
Expanded television programming for kids
Availability of the Internet
Boom in home video game systems
2/21/14: A study of San Diego inner-city children found that approximately 90% of them did not know how to swim, 95% had never been in a boat, and 34% had never been to the Pacific Ocean – less than 20 minutes away.306
2/20/14: Hiking is good for the body and mind. It is a powerful cardio workout that boasts all the health benefits of walking while also being a powerful mood booster with a positive impact on combating the symptoms of stress and anxiety.307
2/19/14: No research supports the notion that test scores go up by keeping children in the classroom longer, but there is plenty of evidence that recess benefits children in cognitive, social-emotional, and physical ways. When children have recess, they gain the following benefits:
Are less fidgety and more on task
Improved memory and more focused attention
Develop more brain connections
Learn negotiation skills
Exercise leadership, teach games, take turns, and learn to resolve conflicts
More physically active before and after school
2/14/14: The Great Backyard Bird Count happens from February 14-17 where you spend at least 15 minutes a day counting birds in your area. Great reason to get outside. Get involved here.309
2/13/14: No matter how tired you are, skip that energy drink and take a walk instead. A brisk walk is better for your heart and your energy level.310
2/12/14: A new study reports that moving to live closer to "green spaces" not only improves mental health immediately, but that the change is sustained for a significant period. Comparably, moving to more urban areas causes a temporary decline in mental health, according to the study. These studies emphasize the need for creating green spaces for everyone to access.311
2/6/14: A large body of research out of Japan shows that trees give off chemical compounds called phytoncides that naturally boost our immunity and enhance how we feel overall. An increasing body of science shows that those who spend more time in the woods experience improved health. For any of us who regularly spend time in nature, the benefits are perfectly obvious.312
2/5/14: Some statistics about children:
Kids are spending 90% of their time indoors.
Obesity increased in children from 4% in the 60s to 20% today.
Preschoolers are the fastest growing market for antidepressants.
"Every child needs nature. Not just the ones with parents who appreciate nature. Not only those of a certain economic class or culture or set of abilities. Every child." – Richard Louv 313
2/4/14: The natural world is full of wonders. Look closer at the amazing world outside your door-and keep track of what you see with your own Nature Notebook. Create your own pages or download one here to get started.314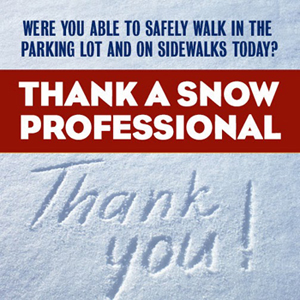 image credit: snowmatters.blogspot.com
1/30/14: Check out 5 tips for staying safe in icy weather here.
1/29/14: Nielsen research says the average 65-year-old will have spent 9 years in front of the TV. Other estimates are as high as 20 years! When you're 65 years old, will you be satisfied knowing you've spent 20 years of your life watching other people live their lives on TV instead of really living your own? Wouldn't you rather spend that 20 years doing all the things you love, learning and discovering the wonderful experiences real life has to offer? So what's it going to be: 20 years of sitting or 20 years of living?315
1/28/14: One reason we can Come Alive Outside in the wintertime is due to the efforts of the snow and ice professionals that help us Stay Alive Outside … Each year an average of 105 snow-producing storms affect the continental United States. A typical storm will have a snow-producing lifetime of two to five days and will bring snow to portions of several states.316
1/23/14: Walking 10,000 steps per day helps us stay fit, but many of us fall short of this goal and get only 3,000 to 5,000 steps a day. If you need to work on this, wear a pedometer and if you are not at 10,000 steps by evening, take a walk around your neighborhood until you hit the mark. Recruit a family member or neighbor to go with you and help them to be healthy too!317
1/22/14: One in 20 U.S. jobs are now outdoors, yet students are rarely urged to consider them. Educational opportunities exposing students to nature may encourage them to pursue outdoor careers.318
1/21/14: If every one of American's estimated 38 million gardeners landscaped just one-tenth of an acre for wildlife, it would equal 3.8 million acres of wildlife habitat.319
1/16/14: Ornamental grasses have multi-season appeal: In spring, the shoots add a vibrant flush of green; in summer, their plumes bring color and texture to the landscape; in autumn, many varieties turn shades of red, orange, and yellow. They're fantastic in winter, too: When snow falls, standing grasses break up the monotony of a barren landscape, making the long season more bearable.320
1/15/14: Do you have a winter garden? Arbors of vines add height, vertical interest, and are fun to walk under. If you don't remove the dry vines in the winter, then the snow lands on them and they become a structure so different from what they looked like in the summer: an alluring snow tunnel.321
1/14/14: If you want to walk or run outside every day but winter is causing you to make excuses, then warm up indoors. Do some jumping jacks, leg lifts or pushups in your living room before heading out. Not only will it get your heart rate going and your blood circulating, it will make it very difficult to slide back into bed, and it won't be so difficult to step out into the colder days.322
1/9/14: Structures can make a dramatic statement in your landscape. A simple arbor anchors an open walk or brings height and definition to an area. Fountains and fireplaces bestow upon the picture a place for the eye to rest and take note. And a bench encourages us to sit and take in our incredible design.323
1/8/14: There are some great photo opportunities outside in the winter. If you are photographing snow, it is white and should usually look white in a photograph, not gray. Snow scenes often cause a camera to underexpose it. Try increasing your exposure compensation by a full step (most digital cameras have this ability).324
1/7/14: "Humans are disappearing from the outdoors at a rate that would make them top any conservationist's list of endangered species." -Tim Gill, The Ecologist325
1/2/14: Because of advances in camera technology, wildwatching may become even more popular in the future. Nature photography is a terrific way for a child or family to reconnect with nature. Digital cameras dramatically reduce the cost of experimental photos of birds, worms, beetles, and small feet.326
12/31/13: If we want to raise a generation of young people who care about the planet that they live on, it all starts when they go outside and start to connect with the land that they live on.
12/26/13: If you have a live Christmas tree, recycle it rather than put it out for garbage pickup. Here's how:
Make mulch.
Give it to the birds.
Give it to the fish.
Compost or chip it.
Turn it into a trellis.
Plan to plant for next Christmas.
Click here to learn more about the above ideas.327
12/24/13: Head for the Hills. Do you follow the same flat path day in and day out when you go for your walk or run? Look for hills along your route that you can slip into your routine. If it's too much for you to tackle all at once, start by going only halfway up. Walking or running up inclines boosts the intensity of your workout: It burns more calories and helps build muscle strength and cardiovascular endurance.328
12/19/13: Did you know that more than 60% of backyard chefs grill year-round? Don't let a little cold air keep you from enjoying great food.329
12/18/13: There's a new model springing up across the country that taps into the local food movement: Farms – complete with livestock, vegetables and fruit trees – are serving as the latest suburban amenity.330
12/12/13: What is a Little Free Library? It's a "take a book, return a book" gathering place where neighbors share their favorite literature and stories. In its most basic form, a Little Free Library is a box full of books where anyone may stop by and pick up a book (or two) and bring back another book to share.


image credit: image credit: Come Alive Outside Poconos PA Facebook Page
12/11/13: Although winter is on its way and snow is flying in some areas, there are still many places open to explore like state parks or botanical gardens. Winter can be a beautiful time of year to visit them.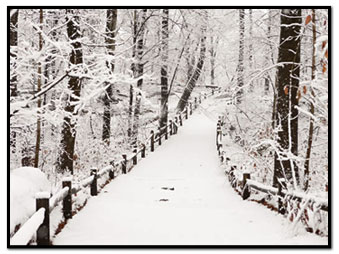 image credit: nybg.org
12/10/13: If you're looking for an activity that people of all ages can enjoy, start a community garden. Rallying support from your neighbors, friends or community-led organizations is a great way to start a garden in your backyard. It's winter now, but it's a great time to start planning for this. Here is a resource if you need help getting started.331
12/5/13: You might be happier if you spend more time outside. Light tends to elevate people's mood, and there's usually more light available outside than in. Physical activity has been shown to help people relax and cheer up, so if being outside replaces inactive pursuits with active ones, it might also mean more smiles.332
12/4/13: Adults who spend the most hours seated every day have a greater risk of high blood pressure, elevated blood sugar, a poor cholesterol profile and body-wide inflammation than those who sit the least, no matter how much either group exercise. Get outside for a walk in the middle of every day, or use your breaks to take a walk throughout the day. Break up the sitting hours you have to do.333
12/3/13: Fitness opens doors. Being healthy and fit can help you see the world differently. The planet looks different from a bike or a pair of skis than it does from a car or an airplane. Out in the elements you have the time and space to notice details and meet people and remember smells and bugs and mud and rain and the feeling of warm sunshine on your face. And those are the moments that make up your life.334
11/27/13: A daily bout of exercise should erase or lessen many of the injurious effects of the annual eat-too-much and move-too-little holiday season.335
11/26/13: Gather great outdoor memories at your next special event by getting everyone taking photos while doing an outdoor scavenger hunt. Tell your guests to bring their cameras when you invite them.336
11/21/13: It is great when the outdoor living profession gets involved with their communities. Lurvey Landscape Supply went to a local elementary school and worked with 2nd grade students to plant bulbs on the school grounds.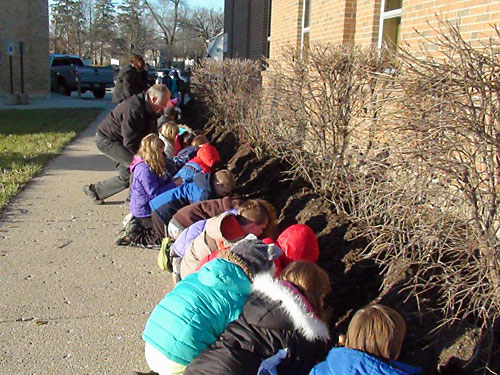 11/20/13: On average, it takes children 90 seconds longer to run a mile than their counterparts did 30 years ago. Heart-related fitness has declined 5 percent per decade since 1975 for children ages 9 to 17. Today's kids are about 15 percent less fit than their parents were.337
11/14/13: Do you lose motivation to get outside to run when the cold sets in? It can help to set goals. Nothing will get you outside like the need to train for an upcoming event. If you pay up for a spring marathon, you'll find it much easier to get your miles in. There are also plenty of local races during the winter. Signing up for a few of those will give you smaller, more frequent goals that will help you get outside!338
11/13/13: While well-designed landscape elements on healthcare campuses–such as inviting building entries, healing gardens, walking trails, and vegetable gardens–can lead to better patient health, these elements can provide preventive health benefits, too.339
11/12/13: A new study has shown that when you spend more time out in nature, you feel more alive. If you spend just 20 minutes a day in nature, vitality levels will significantly rise.340
11/7/13: The American Society of Landscape Architects (ASLA) recommends that homeowners invest 10 percent of their home's value in landscaping.341
11/6/13: You don't have to have a sunny, warm day to go for a walk. Contrary to popular opinion, walking in the rain can be thoroughly enjoyable – new sights, smells, sounds and creatures appear that aren't always around when it's dry or mild. And lots of landscapes are completely breath-taking when they're covered in snow.342
11/5/13: The Boston Schoolyard Initiative has reclaimed 130 acres of asphalt and reached more than 30,000 children in Boston. The schoolyards have improved student behavior, promoted exercise, and improved relations with parents and the community. Other cities could consider learning the lesson of BSI's success: If you want to improve urban education, get students out of the classroom. Read about it here.343
Read more: http://www.mnn.com/earth-matters/wilderness-resources/blogs/experiencing-nature-makes-us-more-likely-to-save-it#ixzz3XORFMIWD