Inspirational Writing Contest
We asked readers of  JP Horizons' People Solutions newsletter to pretend they were one of the world's greatest inspirational writers, whether working from a perspective of business development, family enrichment or personal growth, and in one of their short insightful writings to tell us about what we can learn and apply from our friend Baloo in The Jungle Book. Below are some of the great responses we received:
Rick Geise, Nature Safe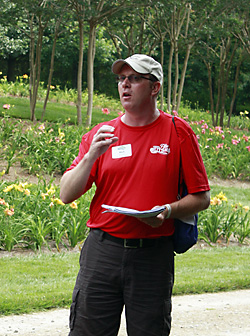 In the green industry we're conditioned that a manic workload and corresponding stress is the norm each spring, to the extent that if we dare to relax, something's wrong . . . seriously wrong. Yet, the very essence of our industry this time of year inspires a renewal of life. The smell of a freshly mowed lawn, the sound of a water fall or the beauty of a color bed laden landscape is a reminder that life marches on and as stewards during Mother Nature's seasonal journey, it's our honor and privilege to give her a helping hand.
In fact, few professions generate the intrinsic rewards our industry fosters. There's something inherently gratifying when a day's labor results in something physical and measurable that stimulates so many of our senses. Yet, as Baloo teaches through "The Bare Necessities," we shouldn't allow ourselves to succumb to an obsessive-compulsive rush to do more. Rather, we must enjoy the simple things and the related rewards of a job well done–a customer served, a sunrise witnessed, a family inspired by Coming Alive Outside–without our own personal well-being relegated to the debit side of time's all-knowing ledger.
It's with this caution in mind, that I draw my Bare Necessities inspiration from my favorite teenage sage and his timeless quote: "Life moves pretty fast. If you don't stop and look around once in a while, you could miss it." – Ferris Bueller
Leena McDonald, Horticulture Student, North Carolina State University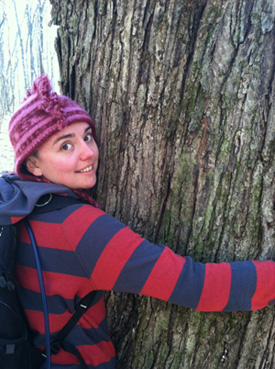 Baloo and Mowgli's interaction can teach us many things in many ways, but the most important thing we are being taught, I think, is how children learn. Baloo is teaching Mowgli about jungle life by joining together and exploring with him. Baloo sings his insights rather than "telling" Mowgli how to behave. Together they laugh, eat, and learn. Many lessons taught to children today are shared dryly and in classrooms or classroom-esque settings. These sterile environments do not hold our children's attention and do not reinforce the joy of learning.
Baloo, in the video, walks through the jungle having a great time and spouting off advice to Mowgli; Mowgli listens and learns because he immediately sees the truth to Baloo's advice. Mowgli learns to try new foods, to explore his environment, to goof off, to learn from his mistakes and also some good jungle commonsense (like, if you walk under a banana tree, you may end up under a pile of bananas). The importance of these lessons is not unique to jungle youth, and the best educators are not all bears. Would that more teachers, parents and mentors took the time to teach children about the world by walking them, hand in hand, through it.
Nick DiBenedetto, ND Landscape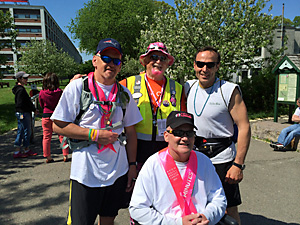 The Flight of Life!
Please enjoy your flight. We are traveling non-stop today.  Our cruising speed is fast and the duration is just a minuscule of time, so please sit back and do your best to enJOY! 
When you feel joy, pure joy; stop and take notice! Pure joy is an emotion that tingles the toes and cramps an unstoppable smile to your face. The energy and focus are pure and clean with no carbon footprint.
Practice knowing and identifying the sensation of joy. Here are some times when you will likely experience the feeling of pure joy:
Seeing a baby smile.
Observing the splendor that only nature offers; splendor so astounding is magical.
Feeling the sun warm you on a chilly day.
Bringing happiness to others through the work you do.
Knowing you have done the right thing, not the normal thing.
Feeling a satisfied exhaustion when you have done your best.
Realizing that success comes only in being true to the harmony of the world and the creatures that are in it.
Counting all of your blessings and rejoicing in them often.
Realizing and accepting the love of others.
Allowing yourself to be vulnerable and accepted for who you truly are.
Knowing the cycle of nature and accepting the passage of time with grace and integrity.
Never fearing your potential.
Enjoying the flight of life knowing it is a whisper of time.
Bob Franey, RF Landscape Services
Although the 4 necessities of life are food, water, light and shelter, I'd like to add two to that list and those are (1) health and (2) family and friends. This video reminds me as a Business Owner we often get caught up in the hustle and bustle of running our business but we forget about the Bare Necessities that got us where we are.
Business is very important in most of our lives and running that business at times consumes us. But we forget about taking care of ourselves and making sure that we maintain a strong personal-work-life balance that will keep us healthy and thriving for many years. In the stress and pressure of running the business, we often lose site of the important needs of ourselves and, left unattended, this diminishes our ability to run a successful and thriving company. The bare necessities that have gotten us where we are sometimes are secondary to other priorities in our lives.
Arden Urbano, LS Training
When I look back at my life, the most difficult experiences were where the most growth took place, although painful and frustrating. I remember when I started with this company my husband and I both had just lost our long-term careers, we just built a new home in which we subsequently had to sell, and we had 2 kids to feed. What drove me to the success of this company was that failure was NOT an option, because everyone was relying on me to make this work. I used to cry at my desk followed by a stream of prayers that someone would pick up their phone! And they did–one at a time. My lesson is patience and persistence win the day. I am grateful for those who believed in our product and me, quite frankly.
So for any of you struggling either personally or in business; surround yourself with positive people, take the help that comes your way, have faith and move in the direction of where you want to go—and you WILL get there.
At the end of the day besides ourselves nothing is more important than our family and friends. Lost in chasing the Rainbow, we often forget the bare necessities that bring us the most joy. Although chasing the rainbow is a good thing, at the end of the day it's our family and friends that we hold most dear and changing our priorities to include this balance will bring us the bare necessities of life.
Dave Wright, Kimberly Nurseries Landscape & Irrigation
This will not be your typical response, I promise, especially in this day and age. Seeing this movie as a kid, I am reminded of how often since then I have stressed over how it was all going to work out…getting others to like me, making the team, graduating, getting the job done, who would become my wife, how I was ever going to pay the bills, make payroll, get the contract, when would spring ever come, etc.
But as a Christian, and not talking the Bible on the bookshelf kind, I am reminded of what Jesus said in Matthew 6:25-34. "Do not worry about your life." Often we are guilty of taking things into our own hands, which we feel leads to some measure of success, but as often as not, has ulterior consequences also, many of which we aren't even aware of. Especially when blinded by our own pride. What I would offer is for everyone who reads this to dust off that bookshelf Bible and read this passage in Matthew. God did not create us to all have the same measure of success. After all, how boring would that be? What He did create us for was to love and serve Him and each other, and to trust Him wholly with our life. When and if we can do that, we will finally be able to sing like that bear in the movie!
Bill Hildebolt, Nature's Select
The Bare Necessities – A Pioneer's Legacy
Silas Dooley Sr. was a simple man and he lived a simple life. Ninety percent of which was spent outdoors. The bare necessities of life defined his life. He never sat in a barber chair, ate in a fancy restaurant or took a vacation. He worked every day of his life, but he never made more than $100 a year. You see, Silas was a pioneer and my grandfather 5 generations back.
What are the bare necessities to leave a living legacy? Will what you are doing today make a difference in 50 years, 100 years? How about 200 years? Here is how one humble man did it. In 1811 Silas was granted a land grant deed signed by James Madison, President, after carving a life for his family out of the wilderness. Grandpa lived an outdoor life and the outdoors provided the essentials for life – food, shelter, and clothing.
Yes, Grandpa Silas was a humble man but he had great dreams and courage of a true pioneer and left a living legacy built on the bare necessities that has endured seven generations. What will be your legacy in 2214?
Eric Anderson, Horticulture Student, BYU – Idaho University
It's time to be an example for the future generation. Kids these days often see their parents working long days in the office, working weekends and constantly bringing work home with them. They then follow their parent's example and lose themselves in schoolwork and in future jobs and forget what life is all about. Life is about spending time with loved ones and enjoying the journey of life not just suffering through. Baloo teaches us this valuable lesson. He teaches us to relax and enjoy the small and simple things in life. He teaches a young boy how to enjoy the world he is in, not to be like a busy bee all the day long, but to take a break, go outside and relax with Mother Nature. Parents should take some time from their busy schedules to teach their children how to enjoy the outdoors, like they did when they were young. Children need to know that it's okay if they fall down and make mistakes, but that they learn from those mistakes, much like young Mowgli learned not to pick the prickly pear. It's time that we set the example and teach our children to come alive outside.
Jacque Grant, Weed Man
When I was a little girl, my father used to tell me a story that always inspired me to push harder in everything I do. The story is about an old man who had always wanted to take a cruise. To him that was the vacation of a lifetime. While this gentleman lived every day paycheck to paycheck, saving the money for this vacation was a monumental task in and of itself. He dreamed of this vacation every day of his working life. He finally had saved enough money to go on the vacation but he knew he wouldn't have enough money to dine out. So he came up with a solution: cheese & cracker packets (the ones with the dippy sticks). So finally the day came when he left for his vacation of a lifetime. The first night comes and the gentleman took his cheese and cracker packet and sat outside the dining hall and ate happily. A few thoughts of pity crossed his mind as he saw the people inside dressed to the nines eating their lavish dinners. He shook off the feeling and sat up straight again and said to himself, "It doesn't matter. I'm finally on my vacation."  As night 2 dinner came along, he again sat outside the hall and enjoyed his cheese and crackers. Although this night the thoughts of what he could have gone without for all those many years to be able to save for that lavish food overwhelmed his heart. Enjoying his vacation a little less on day 3, he reluctantly took his cheese & crackers to his usual place. Something different happened this time though. A waiter came out and asked the gentleman what he was doing outside. The gentleman, now looking to the floor in shame, said "All my life I have saved for this vacation, and I finally had enough money to go, but not enough to eat. Don't worry about me. I'm happy here with my cheese & crackers." A look of sadness came upon the waiter's face, and he knelt down to the gentleman and said . . . "But sir, meals are included."
How many times do we limit our thinking and thus limit our success? Live your life like meals are included every day.
Anonymous
When I was young, I loved spending time during the summer with my grandparents as they worked in their garden. They would put me to good use harvesting vegetables and berries and as I went along I would snack to my heart's content. I never knew then how blessed I was to have that experience. I was able to learn the joy that can come from a good day's work and the simple pleasure of nature. Sometimes I look back at that time and remind myself what is important and how I need to let go of the stresses of everyday life, recharge in nature, and enjoy what I already have in my life. I believe Baloo is smarter than most people would think. Even though he just a bear he knows what is important and how to live life to the fullest, and it doesn't include cramming as much into life as possible.
Newsletter on Bare Necessities
If you didn't see our newsletter on the Bare Necessities, click here to read it.
Read Bare Necessities Part 2 here.